May 19, 2023
Tradition is Contemporary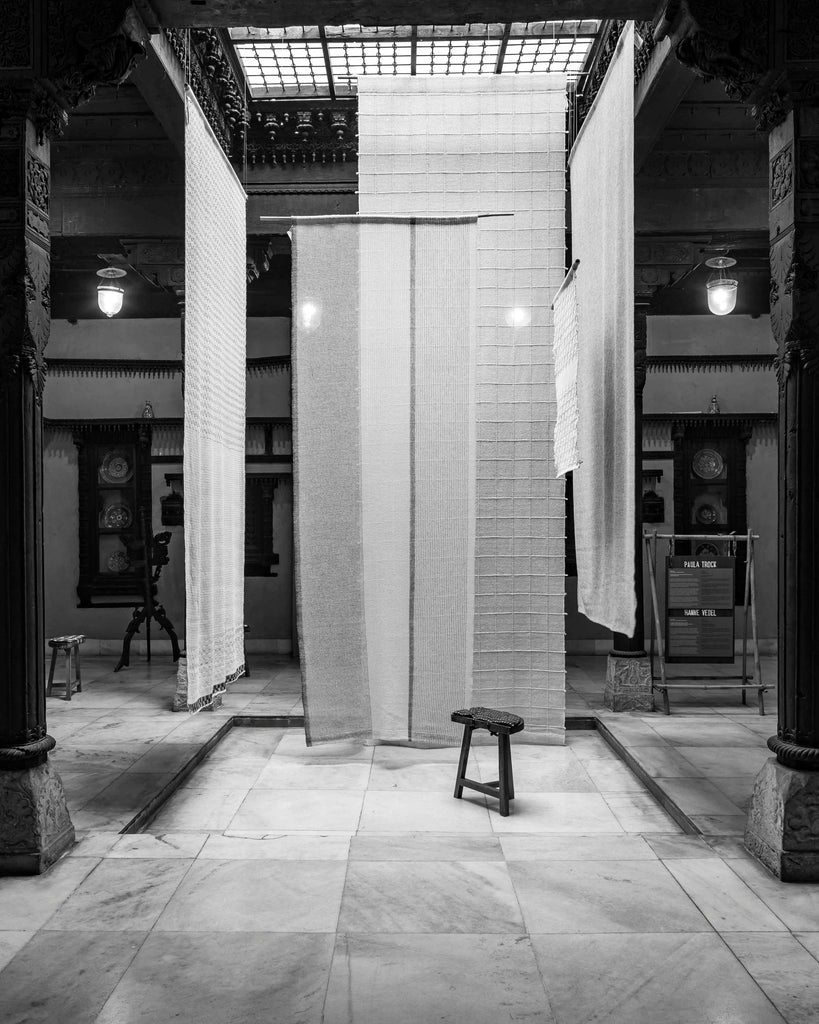 Tradition is Contemporary
Danish Textile Craft in Art and Design
Exhibition held at
National Crafts Museum
New Dehli, India.
Nov. 16th 2022 – Feb. 28th 2023



This winter Jan Machenhauer exhibited his work at National Crafts Museum, New Dehli. Celebrating the history and work of Danish textile artists and designers taking inspiration from Indian crafts and techniques. The Exhibition showcased Jan Machenhauer's work from the 1980s up to his work of today.




Normally fashion is synonymous with shifting trends, but not for Jan Machenhauer who follows his own instincts in a continued exploration of materiality and craft. This is the reason for Machenhauer spending several months in India each year working with local craftspeople to develop his multiple collections.


Jan Machenhauer Show 1998, Nikolaj Contemporary Art Centre, Copenhagen.

Jan Machenhauer worked in Paris in the 1980s during the Japanese influx to the French fashion scene– Issey Miyake, Yohji Yamamoto and Rei Kawakubo being examples of this movement – and the same precision and focus on composition seem evident in his work.
For the exhibition two different series were on display. The first a range of outfits from his 1998 collection drawing on direct inspirations from Indian patterns and textiles. 



Next to that examples of more recent work showcasing completely new designs, proving how this approach to inspiration is still very much alive.

Jan Machenhauer's designs are developed through a close collaboration with local Indian craftspeople and it is a continued exploration of the possibilities it offers to develop and work together for a long stretch of time.



The exhibition was curated by Mathias Mentze and Alexander V. Ottenstein.
Photo: Jeetin Sharma. 
Exhibited artists:
Paula Trock, Hanne Vedel, Ragna Braase, Ebbe Stub Wittrup, Freya Dalsjø, Marie Gudme Leth, Vibeke Klint, Bitten Hegelund, Anne Fabricius Møller, Vibeke Rohland, Malene Bach, Margrethe Odgaard & Jan Machenhauer.
Museum management Sohan Kumar Jha, Director. Advised by Dr. Jyotindra Jain and Ritu Sethi. Supported by the Ministry of Culture Denmark Embassy of Denmark, New Delhi.